Expertise for structuring, managing and disseminating any 3D data
Control of 3D value chain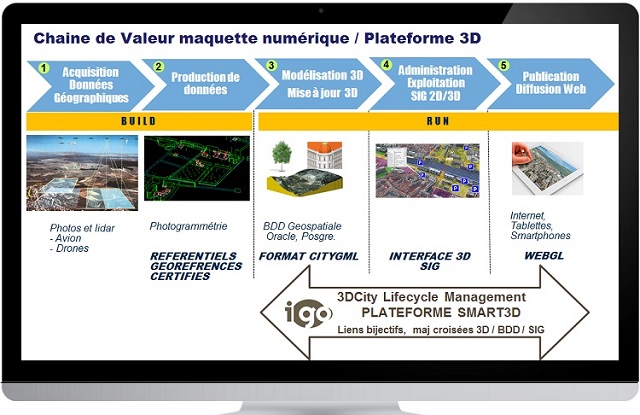 Structure, overcoming the difficulties of storage, design update tools, exploitation and dissemination of data to build a 3D "smart" model, such is the IGO expertise.
Web services to manage a large territory in 3D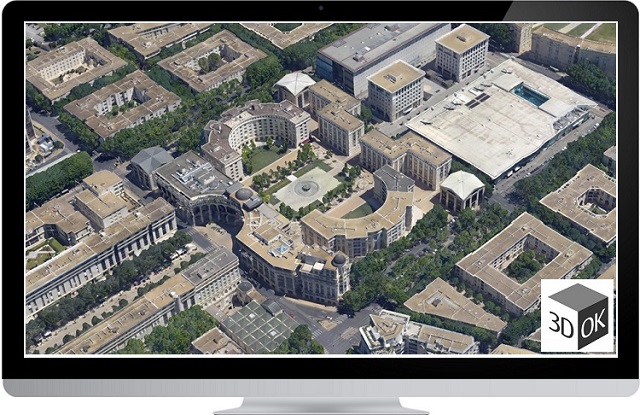 IGO references reveal its 3D expertise: Collaborative mapping tools online, web and mobile portals, 3D cloud, 3D interoperable databases, augmented reality.



Model the territory, simulate and share development projects with performance

Today, the acquisition of airborne technologies can achieve urban databases in 3D with high definition and automation.
Most large cities territories is covered by this type of data.

These techniques generate huge volume of data that few applications know how to deal with performance. IGO controls the entire processing chain that overcomes the difficulties of storage, updating, exploit and disseminate this data to buold a 3D "smart" model.

Because we have 3D engines (Skyline and IGOWebGL that operate streaming technology), our 3D expertise and our knowledges enable us to meet the business needs of our customers by offering services and support software for the decision:

il n'existe pas de traduction dans votre langue there is no translation in your language gibt es keine Übersetzung in Ihrer Sprache no hay traducción en su idioma non vi è alcuna traduzione nella tua lingua não há tradução no seu idioma
Une erreur est survenue fr.actioncom.acv5inco.Sliderjq
Learn more about our expertise...